split ground – moon (2022) aluminium, thermoforming foil, wire, led (d 61 x 4 cm)
deep ground (2022) Die Vielschichtigkeit, Deutung und Bedeutung sind an der Oberfläche kaum ersichtlich. Unter der Oberfläche ist das Versteckte, das sich entwickelnde, die Vergangenheit und die Zukunft. Zusammenhänge, Auswirkungen und Wechselwirkungen der Bestandteile unter und oberhalb des Bodens.
The complexity, interpretation and meaning are hardly apparent on the surface. Under the surface is the hidden, the evolving, the past and the future. Connections, effects and interactions of the components under and above the ground.
deep ground – brick floor (2022) aluminium, resin, led (80 x 69 x 5 cm)
deep ground – sunken puddles (2022) aluminium, metal cast, resin, acrylic glass, thermoforming foil, wire, led 50 x 50 x 5 cm)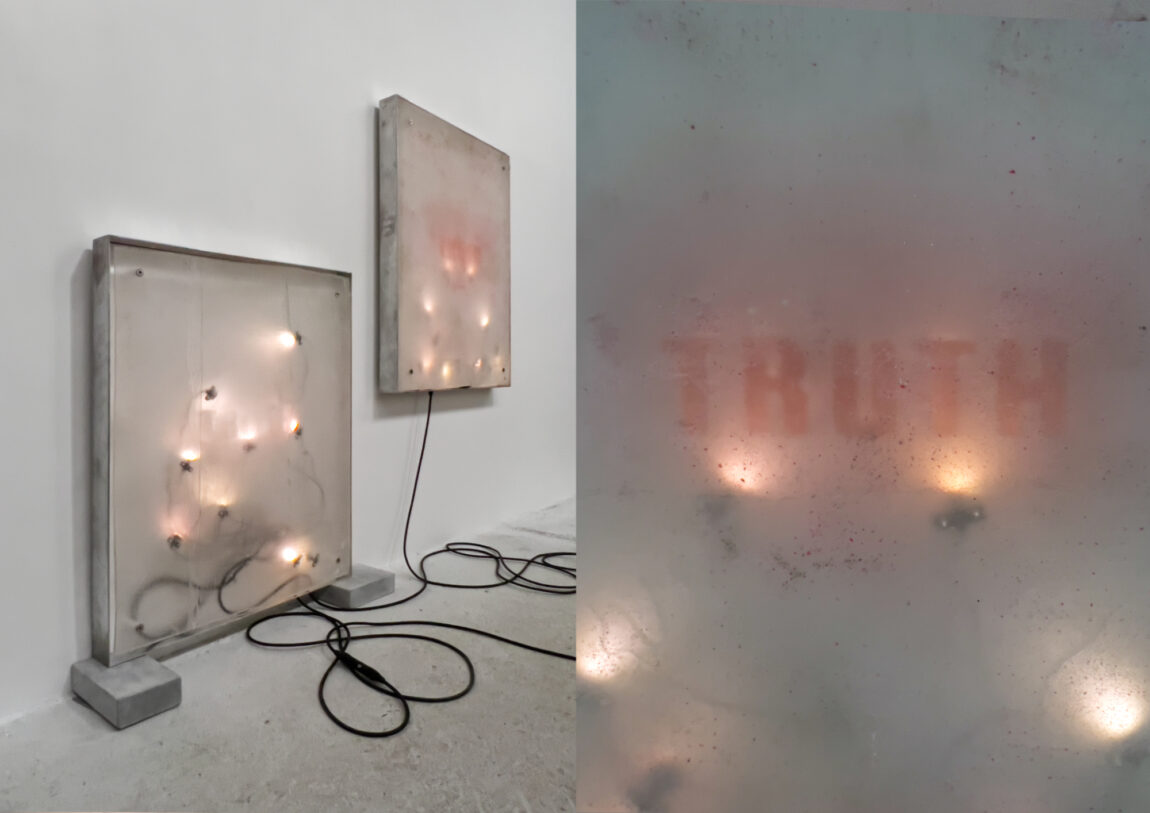 deep ground – TRUTH (2022), aluminium, resin, led (81 × 67 × 6 cm, 83 × 69 × 6 cm)
work